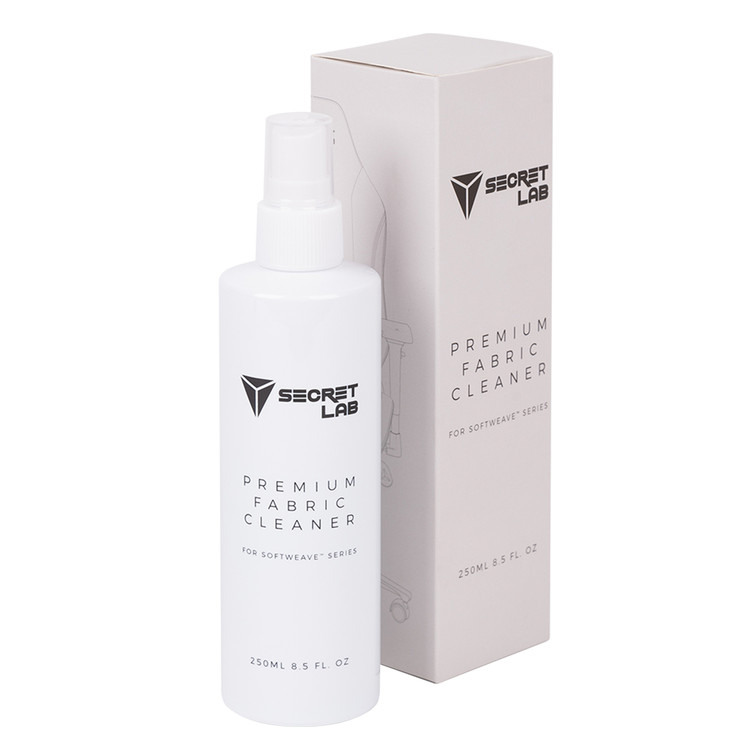 Secretlab Premium Fabric Cleaner
Quantity
In Stock
Low Stocks Remaining
Pre-Order -
Out Of Stock
Not Available
Register Interest
Notify me when the product is back in stock.
This product is not available at the moment, but you can register your interest and we will notify you if it becomes available!
Thank you! We will notify you when this product is available.
Something wrong happened, please try again!
---
Our Secretlab Premium Fabric Cleaner is specially designed for our SoftWeave™ Fabric series of chairs, formulated to effectively clean and remove dirt & stains that result from everyday wear. It contains deodorizing agents, so your chair not only stays clean, but smelling fresh as well.
Contains gentle, non-abrasive cleaning agents that are safe to use on most fabrics.
---
Features
One 250ml spray bottle of fabric cleaner
One microfiber cloth
Directions of Use
Spray small amount onto a dry microfiber cloth.
Wipe clean the fabric surfaces of the chair.
Repeat steps 1 & 2 as needed.
Allow the chair to air-dry before using.
Visit our Aftercare Guide for more tips on how to clean and maintain your Secretlab chair.