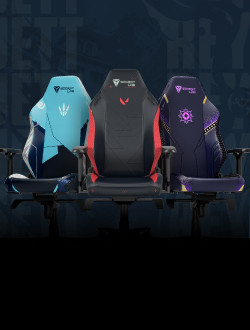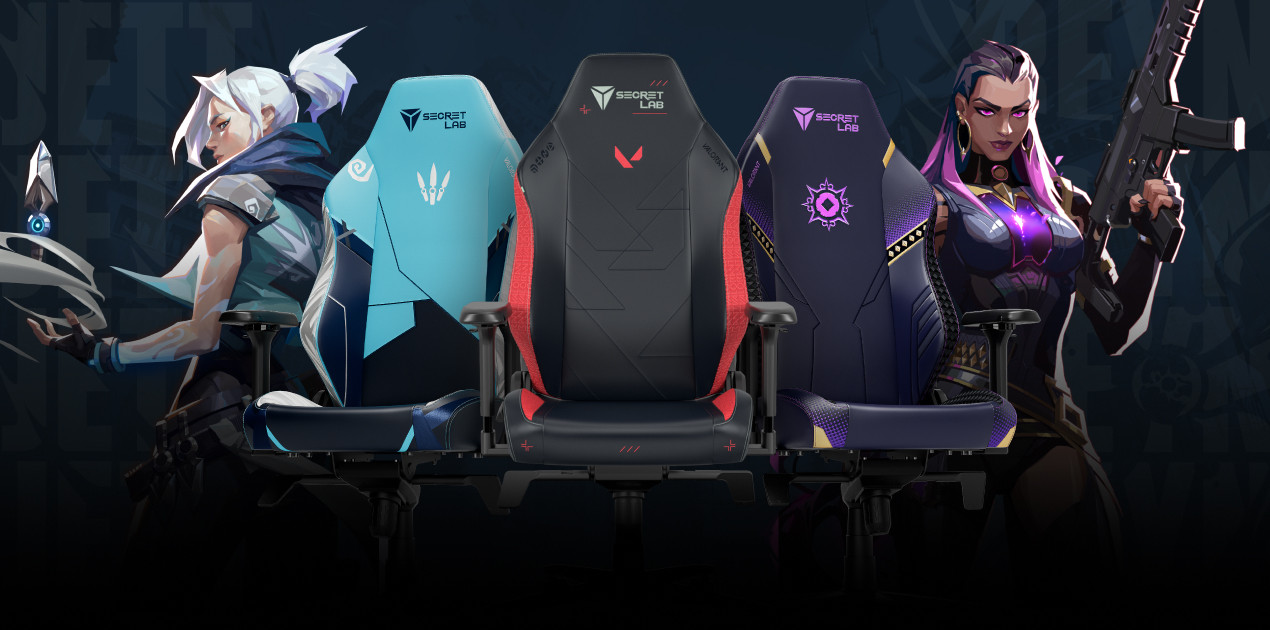 Secretlab TITAN Evo
Valorant Collection
Secretlab TITAN Evo
Award-winning gaming chairs. Research-backed ergonomics for serious performance.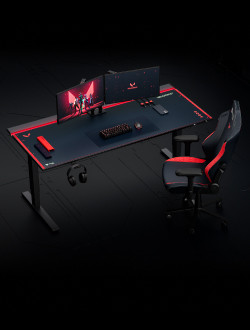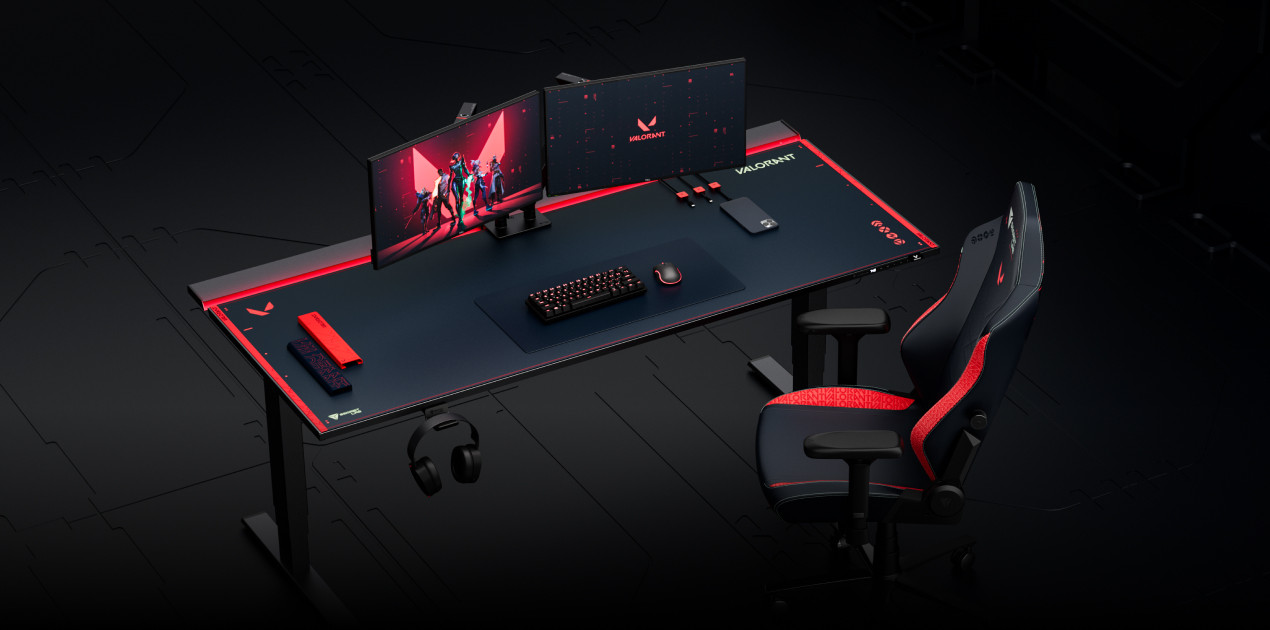 Secretlab Magnus Pro
Valorant Edition
Secretlab MAGNUS Pro Sit-to-Stand Metal Desk
An electric desk to help you elevate your play.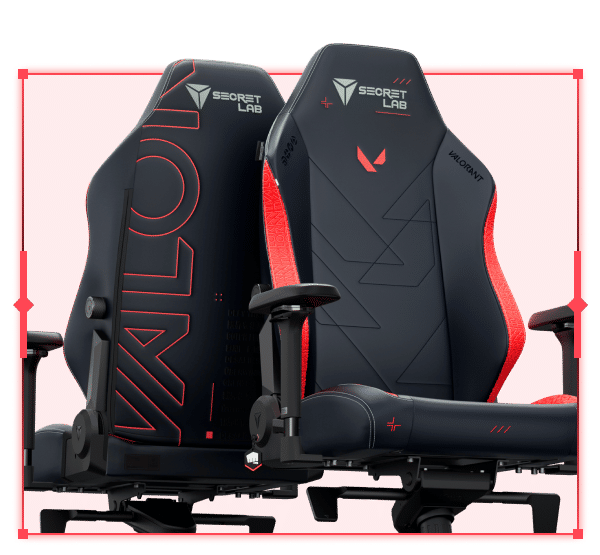 Secretlab x Valorant
We've locked it in. Presenting the Secretlab VALORANT Collection, the first-ever licensed VALORANT merchandise, created in partnership with Riot Games. From its distinctive navy blue and red colors to the Agent class symbols embroidered along the wings, the Secretlab TITAN Evo VALORANT Edition gaming chair meticulously captures fan-favorite design elements from the visually iconic game. Upholstered in our signature NEO™ Hybrid Leatherette, the official gaming seat serves up flawless support and personalized ergonomics to players and fans worldwide.
Fist bump for flawless plays
The Secretlab VALORANT Edition gaming seat also comes embellished with the elusive and exclusive Secretlab Riot Fist Bump Gun Buddy Chair Attachment on its side — take on your foes with this iconic physical token cheering you on as you clutch your games in match-winning comfort.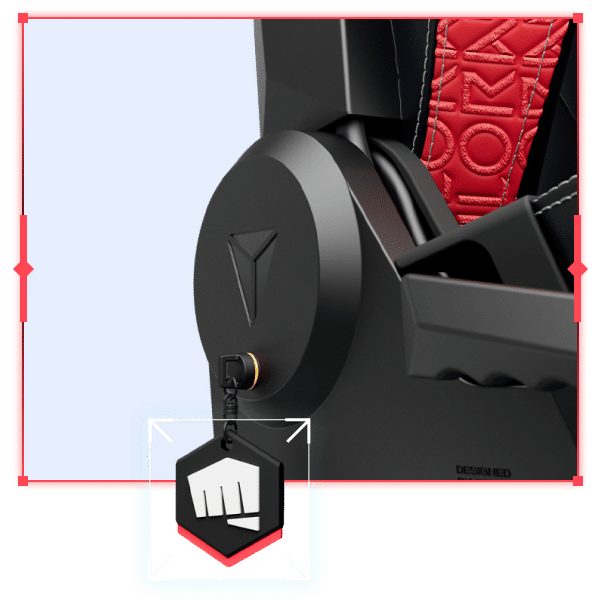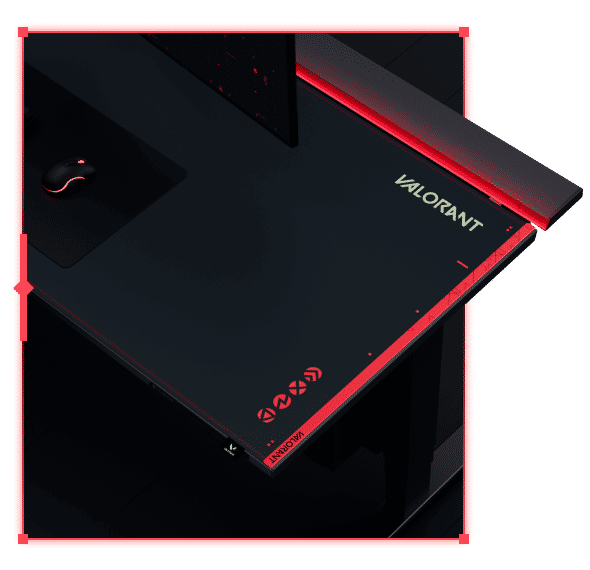 Match found
The best finisher for your MAGNUS desk. Let your setup shine with radiance with the Secretlab VALORANT Edition MAGPAD™ Desk Mat and Secretlab MAGNUS Cable Management Bundle VALORANT Edition. Step up your game and be battle-ready with a matching setup to DEFY THE LIMITS.


Secretlab Titan Evo
Gaming Chairs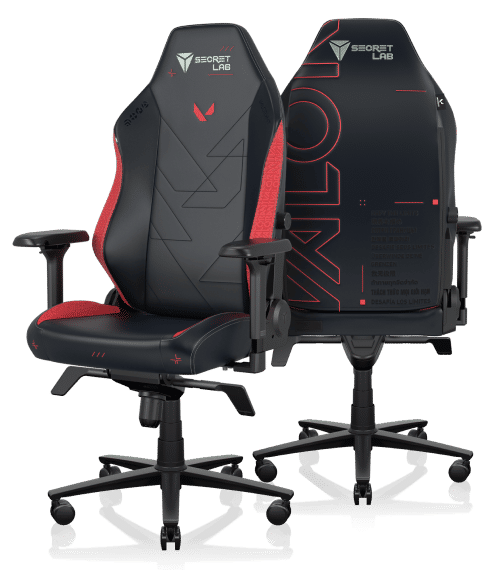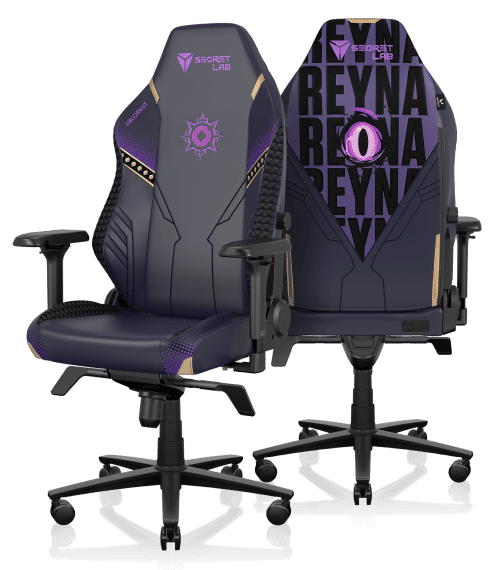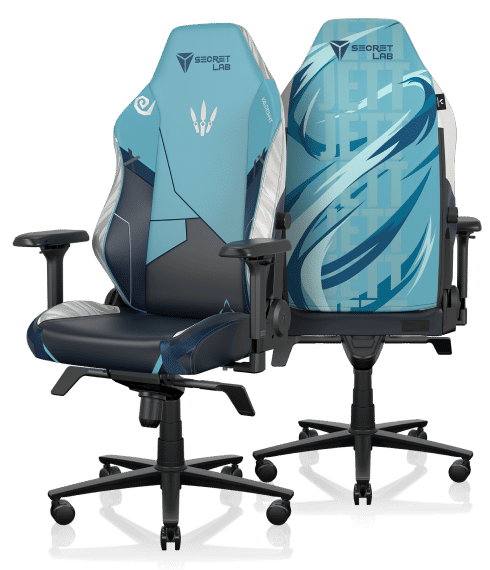 Valorant

Reyna

Jett

Edition

Upholstered in Secretlab NEO™ Hybrid Leatherette
Available in Small, Regular and XL Available in Regular and XL Available in Regular and XL

Shop Now

Register Interest

Register Interest
Secretlab Memory Foam Lumbar Pillow
Enjoy cushy support on the road to Radiant with the Secretlab Memory Foam Lumbar Pillow VALORANT and Wingman Edition. Trust in our limited edition Tactifriends pillow — here to help you secure the ace.
Register Interest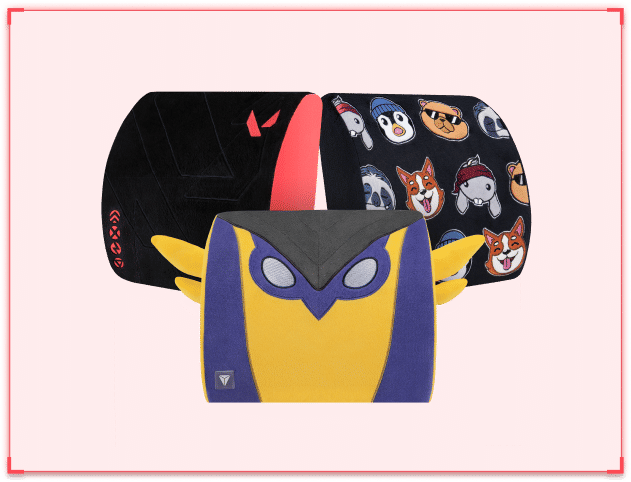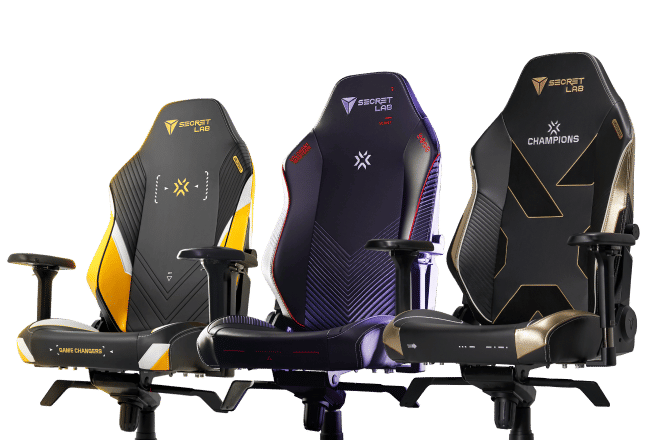 Official Founding Partner of VALORANT Esports